4 Ways to use lighting to attract visitors to your booth
Lighting affects our perception of things. It is natural to avoid poorly lighted spaces and to prefer spaces with more light. This question also arises in the industry of fairs and exhibitions.
Lighting plays a key role in the success of an exhibition, as it changes visitors' perception of the exhibiting booth and their products. For this same reason, we thought that it would be useful and relevant to talk about.
Discover 4 of the main ways to use lighting in your booth.
The first impression of a booth is important, as it can influence the visit or not to your booth. For this same reason, the central and general lighting of your booth is important.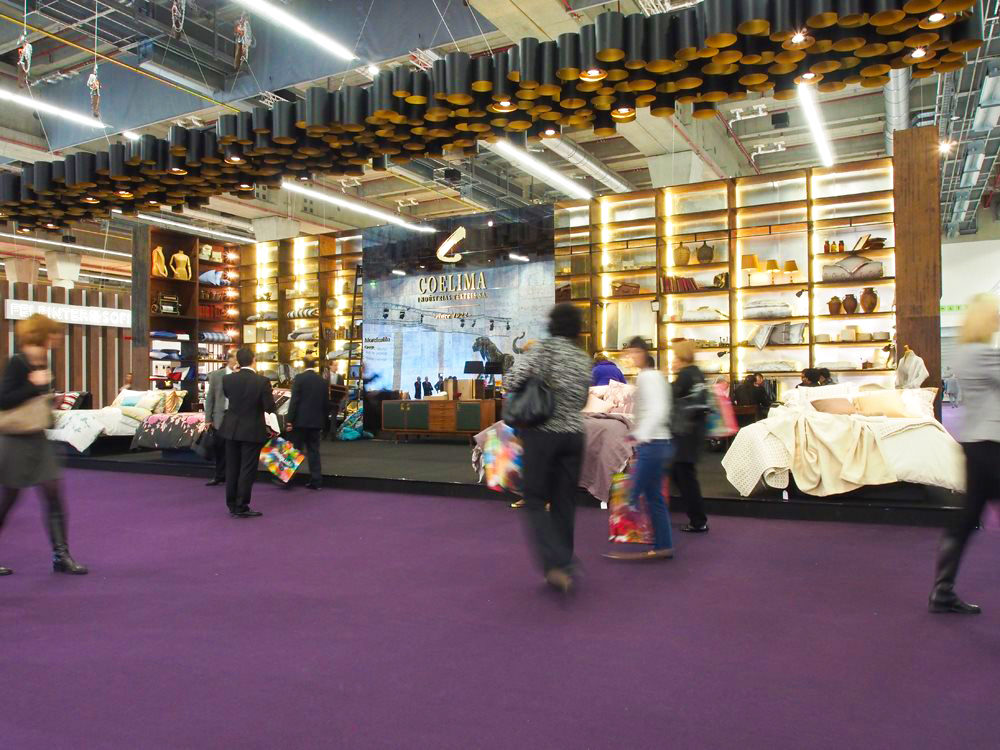 The use of spotlights is very common in exhibitions. With different sizes and colours, the spotlights give you the opportunity to highlight certain points of your booth.
Usually, this type of lighting is placed above the booth, on metal structures or on the walls of the booth, in order to highlight text or images.
In addition, there are smaller spotlights that are often used to highlight products, making them stand out.



3. Light Strips / Led Strips
This is another type of lighting widely used in exhibition booths. Light strips are usually placed on the perimeter around the booth, namely around the platform, and inside the booth itself, highlighting logos and products.
There are different sizes and colours, and for that reason it is possible to choose the colours of the booth theme or branding.
In this type of lighting, the choice of neon lights is increasingly common, and this is due to the fact that this type of lighting attracts very quickly the attention, especially when placed around darker colours. These lights are often used to highlight logos or slogans.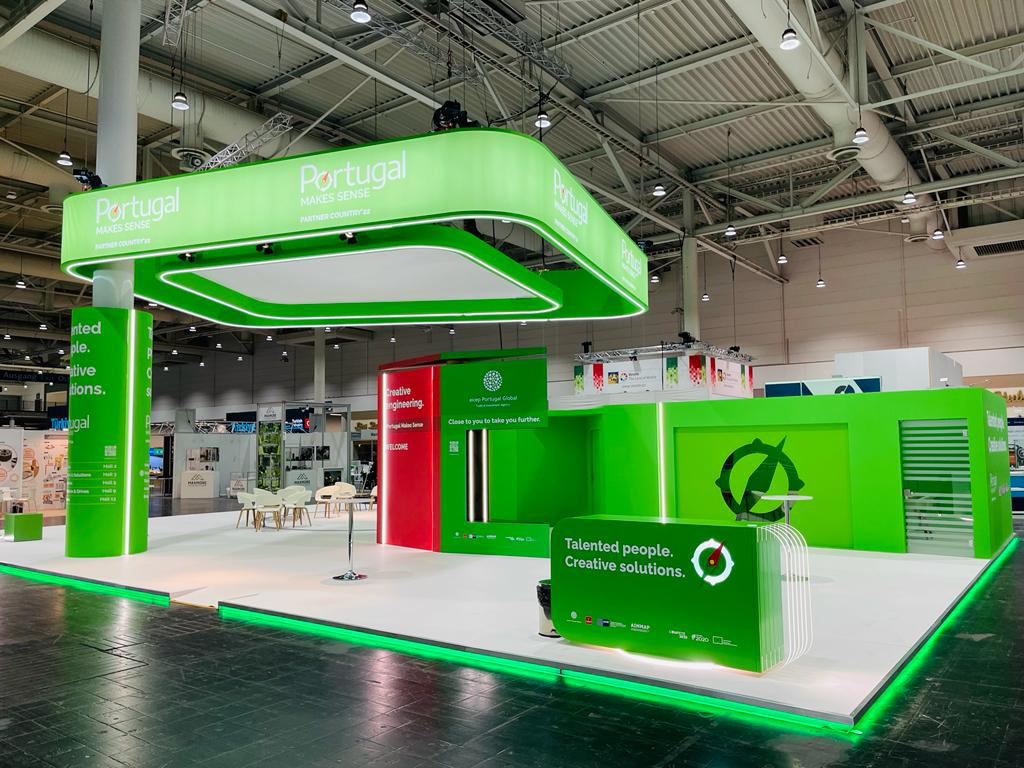 Backlights are what we call light boxes. In order to highlight text or images, this type of lighting is installed inside boxes or even on walls with images or text on the front. Lighting makes the graphics brighter and therefore captures the attention of visitors.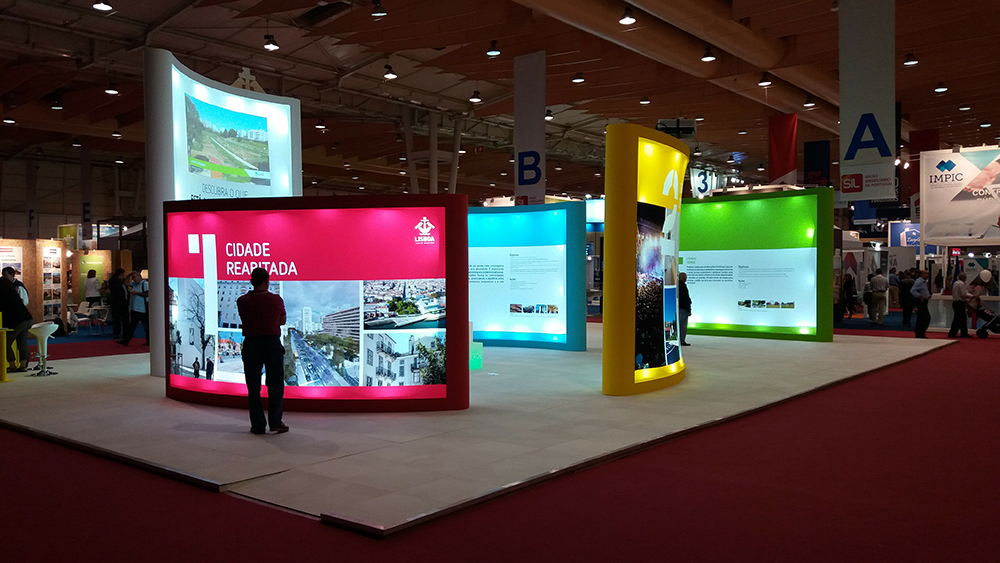 Lighting Colour Temperature



The intensity and colour temperature of the lighting is also important for the visitor's perception of the booth and product. There shouldn't be a rule for using a certain light intensity, as there are intensities that work better with certain products.
In general, we perceive warm lights as being more welcoming lights. However, as we have explained before, there are certain sectors in which we do not recommend using this type of intensity. If your industry is jewellery or home decor, for example, consider using warm lights as they enhance your product.
We usually say that warmer light distorts the colour of the objects in which it hits, unlike cold light. Cold light makes the perception of objects more realistic, as it illuminates more and highlights the details of the illuminated object. This type of lighting is widely used in booths in the industrial sector, for example.
We hope we have helped you to understand the different types of lighting to use in your display booth. Understanding these issues is crucial for fair visitors to have the right perception of what your brand is and what it has to offer. In addition, remember that the visitor automatically goes through a mental process of selecting the booths to visit, in which, in addition to other factors, lighting has a great impact.
Our commercial team has deep knowledge in the field of exhibitions and fairs. With years of experience, they provide the necessary advice to obtain the best results. Contact us today.